4 tags
Alumni Show Me Yours
Letitia Sadier "Un Soir, Un Chien" HOLY OTHER "YR LOVE" Brad Laner "Magnolia Doubles" BLO "It's Gonna Be a Good Day" Dirty Projectors "No Intention" Warpaint "Undertow" Acrylics "Nightwatch" Lykke Li "Get Some" A Classic Education "I Lost Time" The Walkmen "Victory" Long...
5 tags
Aerostat or Dirigible
Monster Rally "Champagne" Laetitia Sadier "Un Soiur, Un Chien" Junip "Sweet & Bitter" Stereo Total "Du Bist Gut Ze Vogein" Sufjan Stevens "Too Much" The Hidden Cameras "Learning the Lie" A Classic Education "I Lost Time" Prototypes "Tir Aux Piegons" The New Pornographers "Challengers"...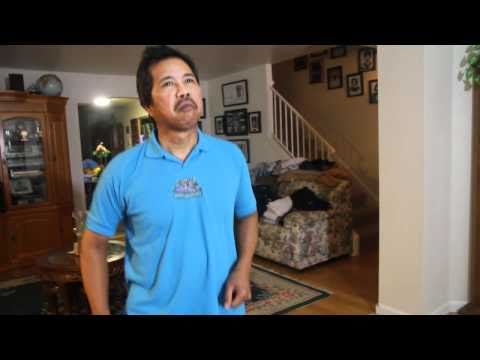 4 tags
5 tags
Nobody Knowz
Broken Social Scene "Looks Just Like the Sun" Warpaint "Elephants" The Ruby Suns "Tane Mahuta" Spider "End Song" Washed Out "You and I" Wilco "Jesus Etc." Wild Nothing "Golden Haze" Computer Magic "Victory Gin" Wildbirds & Peacedrums "Fight For Me" Yellow Fever "Cutest" The...
2 tags
Another .zip selection, only this time it's from... →
Kickstarter - Clones of the Queen: The First EP →
itramonti: We're excited to share our music and the local music scene with the world beyond our shores, and as an independent band — we have no manager, no publicist, no label — we get to decide just how to do that. We'd love for you to be a part of it. Thanks for stopping by, and please consider backing the project; we'll make it worth your investment. We are making an EP. Starting on...
5 tags
DJ Tanner turns 2!
Twin Shadow "Castles In the Snow" Twin Shadow "Slow" Gala Drop "Rauze" Superhumanoids "Hey Big Bang" Black Moth Super Rainbow "Twin of Myself" Go! Team remix Letitia Sadier "Cest Est Le Coeur" Letitia Sadier "Another Monster" The Hello Barrel "Heartbeat Hotel" The Soft Pack "Gagdad" First...
Kickstarter - Clones of the Queen: The First EP →
Help!!
3 tags
Fresh to Death Cafe .zip selection →
4 tags
Biotin Synthase™ .zip selection →
5 tags
Fresh to Death Cafe
Flying Lotus "Camera Day" Les Sins "Lina" North Highlands "Steady Steady" Azure Ray "Make Your Heart" Flight "Turns to Blood" Beat the Devil "Plea Bargain" French Kicks "Trouble" Lindsay Buckingham cover Edward Sharpe & The Magnetic Zeros "Home" Belle & Sebastian "Sunday's Pretty...
4 tags
5 tags
Biotin Synthase™
Field "I'm the Enforcer" Dawn Golden and Rosy Cross "Blacks" Idiot Glee "All Packed Up" Teenage Fanclub "Into the City" Javelin "Moscow" Royksopp "The Alcoholic" Gold Panda "Quitter's Raga" Super Furry Animals "Inaugural Trans" Mystery Jets "Young Love" The Ruby Suns...
4 tags
.zip selection from ‡ The Sunny Side of Psych ‡ →
Here's another downloadable mixy from yesterday's KTUH show. This is so easy to do! I have pretty much all the show playlists on djtanner.tumblr.com archived, so holler if you want a particular one mediafired.
5 tags
♦ ♦ ‡ The Sunny Side of Psych ‡ ♦ ♦
Brendan Benson "Feel Like Taking You Home" Black Lips "Starting Over" Pepper Rabbit "Older Brother Lio" Family of the Year "Summer Girl" Animal Collective "Leaf House" Dengue Fever "Seeing Hands" The Walkmen "Victory" Lower Dens "Hospice Gates" Dungen "Högdalstoppen" Sweet Bulbs "Eyes...
4 tags
A .zip selection from the 90210 playlist. →
2 tags
3 tags
5 tags
90210
The Tough Alliance "A New Chance" Tanlines remix Caribou "Sun" Spirituals remix Hercules and Love Affair "Raise Me Up" Paperfangs "Books" Pablo "Morning" Mates of State "Whiner's Bio" Be Your Own Pet "October, First Account" Pavement "Range Life" Seapony "Go Away" Unknown Mortal...
7 tags
5 tags
Spanish Pleather
Golden Ages "Be Cool" Flying Lotus "Do the Astral Plane" Wolf Gang "Back to Back" Active Child remix Chromatics "Hands In the Dark" She & Him "Why Do You Let Me Stay Here?" The Tallest Man On Earth "King of Spain" Glasser "Home" Bullion "Time For Us All To Love" Twin Sister "Lady...
4 tags
KTUH Party 39Hotel!!!
Small Black "Photojournalist" Dungen "Marken Låg Stilla" Yeasayer "Strange Reunions" Blonde Redhead "Here Sometimes" Full Crate & Mar "She Was Fly" Beach House "Lover of Mine" Roman Ruins remix Family Portrait "Babyskins" A Classic Education "Gone To Sea" Conspiracy of Owls "Ancient...
5 tags
Maybe I'm Just Moody
tUnE-YaRdS "Sunlight" Honey Is Cool "Twinkle" Grand National "Drink to Moving On" Professor Murder "Flex-it Formula" Weekends "UMBC" Ty Segall "Caesar" Marina and The Diamonds "I Am not a Robot" Fool's Gold remix Bomb the Bass "So Special" Niki and the Dove "Winterheart" Little Dragon...
5 tags
Ode to a Hot Party/The Haircut Mix
Sleigh Bells "Tell 'Em" Magnetic Fields "The Dreaming Moon" Noel Deschamps "Pour Le Pied" Department of Eagles "Golden Apple" Tom Zé "Síncope Joâbim" Owen Pallett "Tryst with Mephistopheles" of Montreal "I Was a Landscape In Your Dream" Paul Cary "Yes Machine" Magic Kids "Superball"...
4 tags
15-Love
Miike Snow "Burial" DJ Medhi remix Javelin "Moscow" Kisses "People Can Do the Most Amazings Things" KeepAway "Family of the Son" New Buffalo "Recovery" Tennis "South Carolina" Memoryhouse "Lately" Teengirl Fantasy Natural mix Malachai "Another Sun" Gang Gang Dance "First Communion" Delorean...
1 tag
6 tags
Funky Lagos, Vilaines Filles, A-Go-Go!
Nike Sportswear x The FADER's Perfect Pitch Mixtape #5: Africa by Spoek Mathambo The Very Best "Chalo" Konono No.1 "Fula Fula" Tunji Oyelana & The Benders "Ifa" Ndumiso "Mofolo Hall (Akulalwa)" M.I.A. "XXXO" remix feat. Jay-Z Bongos Ikwue "Woman Made the Devil"  Deerhoof "Wrong Time Capsule" The Long Blondes...
1 tag
1 tag
1 tag
1 tag
6 tags
Donate Ur Blood
Lonelady "Immaterial" Darlings "Eviction Party" Norse Horse "Needle Beach" White Denim "I Start to Run" Jookabox "You Cried Me" Harlem "Friendly Ghost" Forest Fire "Fortune Teller" Toro Y Moi "Leave Everywhere" No Age "Teen Creeps" Teenage Fanclub "Into the City" Young Galaxy...